Gilbert von Studnitz, Neffe von Karlrobert Kreiten, erinnert sich: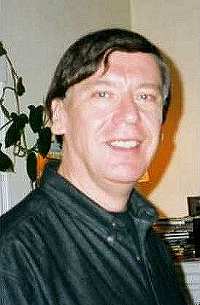 After the tragic death of their son Karlrobert, his parents no longer felt safe in Duesseldorf. They felt the weight of the omnipresent Nazi Party and the State all about them, and the possibility that they, as the parents of an executed "traitor", might easily be next. Theo Kreiten resigned his position teaching at the Music Conservatory, and with his wife Emmy and the 3 year old Edgar, son of Karlrobert's sister Rosemarie, left for the village of Obermodern in the Alsace, an area where Karlrobert's grandmother Sophie had relations. During this period Rosemarie was often away, working as an actress and singer with the Reichstheaterbund, entertaining troops at the Front.
They were to remain there until after the end of the war. Returning to Duesseldorf in 1950, Karlrobert's parents moved into an apartment in a newly built residence at Wasserstrasse 14 accompanied by Karlrobert's grandmother, which was to remain their home for the rest of their lives. Theo resumed his teaching at the "Robert Schumann Academy", as well as writing music reviews for Duesseldorf's leading newspapers, trying to regain a normal life with his wife though by this time fully blind, a condition that had been accelerated by the shock of his son's death.
After divorcing her lawyer husband in 1945, Rosemarie re-married in 1949 to a former colonel of the German armored forces she had met while in Russia and moved with him to Hamburg, where in 1950 they had their only child, a son Gilbert. This marriage also ended in divorce in 1953, and she immigrated to America with her younger son in 1954, settling in Los Angeles, California, where she established a fine arts publishing house, attempting to integrate the cultural efforts of America and Germany.
In Duesseldorf Theo and Emmy's home again became a cultural Mecca, attracting artists, musicians, and writers in a city that had suffered much during the War and was gradually regaining it's spirit. Rudolf Christian Baisch, Ernst Kunst, Carl Lauterbach, Prof. Peter Janssen, Arvid Mather, Karl-Heinz Heuner, Paul Bedra, and even Prince Louis-Ferdinand of Prussia were just a few of those who attended and participated in the Kreiten's events. Nevertheless the loss of Karlrobert was an oppressive weight, and his parents fought a long yet ultimately successful battle to gain recognition for their son's sacrifice: there are now streets in Duesseldorf-Moersenbroich , Koeln-Ossendorf, and Bonn-Poppelsdorf named for him, as well as the annual piano prize of the Koeln Music Conservatory, and recognition of him at the place of his execution in Berlin-Ploetzensee. Dr. Kent Holliday, music professor at Virginia Tech University wrote a symphonic composition in Karlrobert's honor in 1996 that has been presented Worldwide, including at the Holocaust Museum in Washington DC. Theo Kreiten wrote a book about his son in 1945 "Wen die Goetter Lieben", that has been reprinted by various publishing houses, and much was written of Karlrobert in connection with the Werner Hoefer affair. A record album was also put out in 197- with Karlrobert on the piano, some of which is on this website. In September 2003 a symphonic piece commissioned by the Duesseldorf Symphony in Karlrobert's memory and composed by Rudi Martinus van Dijk will be presented in the Duesseldorf Tonhalle.
Karlrobert's father died in January 1960, and the shock of this accelerated the death in July 1961 of Karlrobert's grandmother Sophie. Emmy Kreiten lived to the age of 91, dying in January 1985, all three in the city that had become their home, Duesseldorf. Karlrobert's sister Rosemarie died in Los Angeles in September 1975while her son Gilbert now lives near San Francisco, where until retirement he was a regional manager for the State Labor & Workforce Development Ministry. Rosemarie's first son Edgar remained in Düsseldorf, where he was an administrator with one of the country's largest steel manufacturers until his passing in 2012.
---